Hedyeh Beyhaghi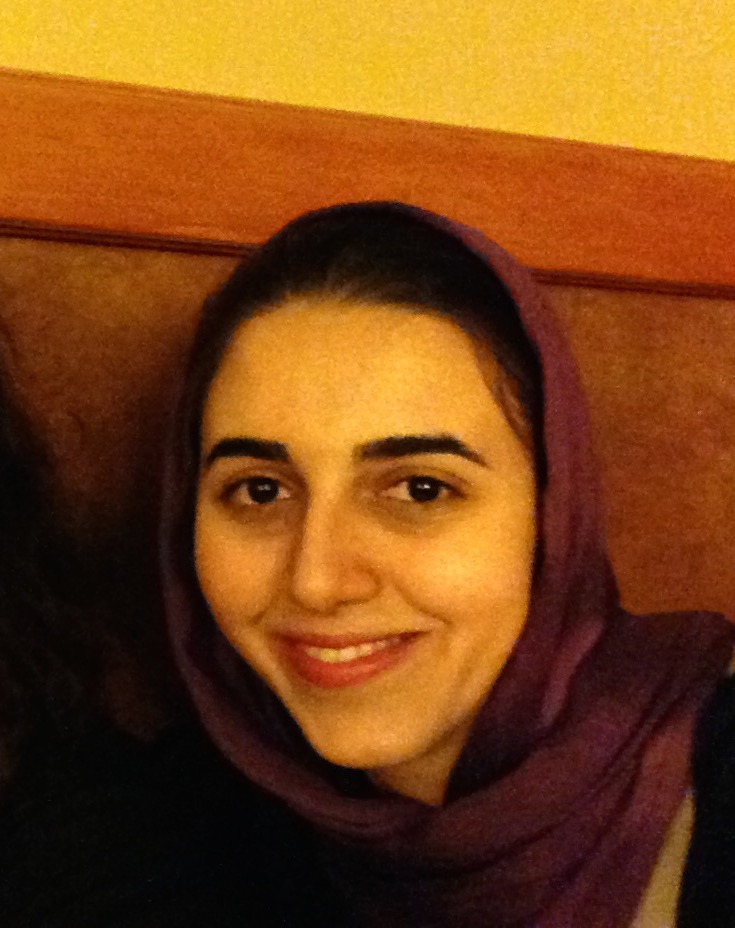 Carnegie Mellon University
Office: GHC 8116
5000 Forbes Avenue
Pittsburgh, PA 15213





I am a postdoctoral research associate in Machine Learning Department at Carnegie Mellon University, where I am hosted by Nina Balcan. My research interests are in algorithmic game theory and mechanism design, machine learning theory, and algorithms under uncertainty.

I received my PhD in Computer Science from Cornell University, where I was advised by Eva Tardos. During my PhD studies, I was a long-term visitor at the Simons Institute for the theory of computing in Fall 2015 for a semester on Economics and Computation, an intern at Google during summer 2017, and an Ivy-Plus Exchange Scholar at Princeton University hosted by Matt Weinberg, 2017-2019. Before joining CMU, I was a postdoctoral research fellow at Toyota Technological Institute at Chicago (TTIC) and Northwestern University, where I was hosted by Avrim Blum, Jason Hartline, and Samir Khuller.
Publications
Learning Revenue Maximizing Menus of Lotteries and Two-Part Tariffs [arXiv]
with Nina Balcan, Manuscript.

Pandora's Problem with Nonobligatory Inspection: Optimal Structure and a PTAS [arXiv]
with Linda Cai, STOC 2023.

Screening with Disadvantaged Agents
with Modibo Camara, Jason Hartline, Aleck Johnsen, Sheng Long, FORC 2023.

Setting Fair Incentives to Maximize Improvement [arXiv]
with Saba Ahmadi, Avrim Blum, Keziah Naggita, FORC 2023.

On classification of strategic agents who can both game and improve [arXiv]
with Saba Ahmadi, Avrim Blum, Keziah Naggita, FORC 2022.

Formal Barriers to Simple Algorithms for the Matroid Secretary Problem [arXiv]
with Maryam Bahrani, Sahil Singla, Matt Weinberg, WINE 2021.

The Strategic Perceptron [arXiv]
with Saba Ahmadi, Avrim Blum, Keziah Naggita, EC 2021.

Randomness and Fairness in Two-Sided Matching with Limited Interviews [PDF]
with Eva Tardos, ITCS 2021.

Improved Revenue Bounds for Posted-Price and Second-Price Mechanisms [arXiv]
with Negin Golrezaei, Renato Paes Leme, Martin Pal, Balu Sivan, Operations Research, 2021.

Optimal (and Benchmark-Optimal) Competition Complexity for Additive Buyers over Independent Items [arXiv]
with Matt Weinberg, STOC 2019.

Pandora's Problem with Nonobligatory Inspection [arXiv]
with Robert Kleinberg, EC 2019.

Effect of Selfish Choices in Deferred Acceptance with Short Lists [arXiv]
with Eva Tardos and Daniela Saban, MATCH-UP 2017.

Effect of Strategic Grading and Early Offers in Matching Markets [arXiv]
with Eva Tardos and Nishanth Dikkala, SAGT 2015.

Naturality of Network Creation Games, Measurement and Analysis
with Zahra Fahmi, Mohammad Amin Fazli, Jafar Habibi, Pooya Jalaly and Mohammad Ali Safari, ASONAM 2012.